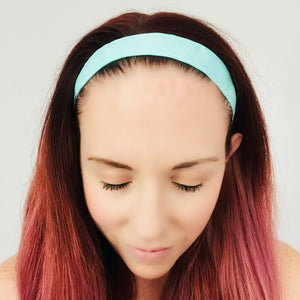 Budge Proof! These headbands keep your fly aways at bay while providing style you feel great about! 
I like to wear these before and after my workout to add a bit of personality. They are also budge proof for a run!
They currently come in 5 sizes. These sizes are as follows:

Child-18"
Xsmall-19"
Small-20"
Medium/Large-21"
XLarge-22"
Width: 5/8 of an inch
***Take note that the average size is the Medium/Large length. The XLarge is great for a A LOT of hair